jUCC:
jtendo Unified Communications & Cooperation
jUCC is a Virtual PBX designed to handle corporate and SME/SOHO customers with unique set of features.
Covers special call handling, calendars, announcements, web-based attendant, conference calling, SIP trunking and many more!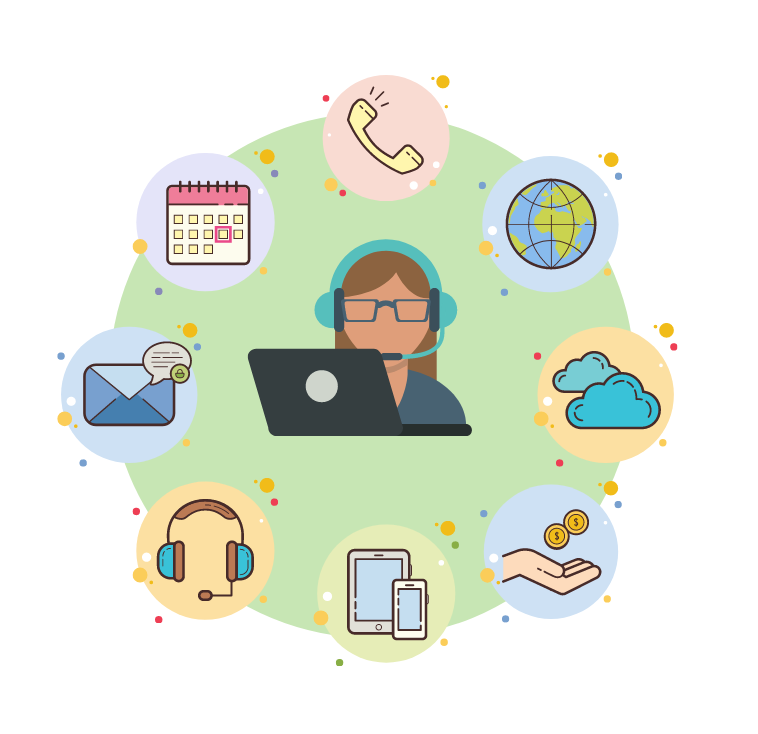 Over 100 features/options supporting countless possible compositions of a modern VPBX
Flexible and efficient open APIs based on OMA OneAPI, enables integration with back office systems, call control applications and CRM/sales systems
Integration with IMS core (including VoLTE) using standard ISC and Mr interfaces as well as additional integration with CS core allowing CS subscribers status porting to the IMS domain
Flexible licensing model allows a wide composition of offers for the operator's customers
Modern GUI interface with extensive support for many levels of user management and provisioning. Individual authorization profiles for all user accounts
Cost effective solution to support our Customers to win on a competitive market
 jtendo Unified Communications & Cooperation can be highly customized
What is so special about
jUCC
?
jtendo provides a full set of features which enables to perform different actions for the subscriber.
Service management and configuration with multiple access levels. Each of them can be customized with permission settings.
Moreover, the users structure allows assigning management / reporting / configuration permissions down to the company structure. At the same time, you can retain the full scope of supervision and authorizations for the users located above.
Our cherry on "the cake": Multiple levels of access and user permissions. This allows you to map both the organizational structure of the operator (System Admin, Service Provider) and the end customer himself (Group / Department Administrator, User).
jUCC can be extended with any kind of operator's idea, but some "out of the box" functionalities are highlighted below.
Auto Attendant (IVR)
Hunting Group
Push To Talk
User State Monitor
Short Numbers
FaxToMail | MailToFax
Device Management (Remote Management TR-069)
Call Center
Call Pickup
Call Pickup Direct (with optional Barge-In)
Instant Group Call
Sip Trunk
Receptionist
Call Manager
Custom Ringback (RBT)
Remote Office
Music On Hold
Call Pickup
Selective Call Acceptance
Selective Call Rejection
Speed Dial
Call Pickup Direct (with optional Barge-In)
CFA,CFB, CFNA, CFNR, SCF
jtendo
solutions & services